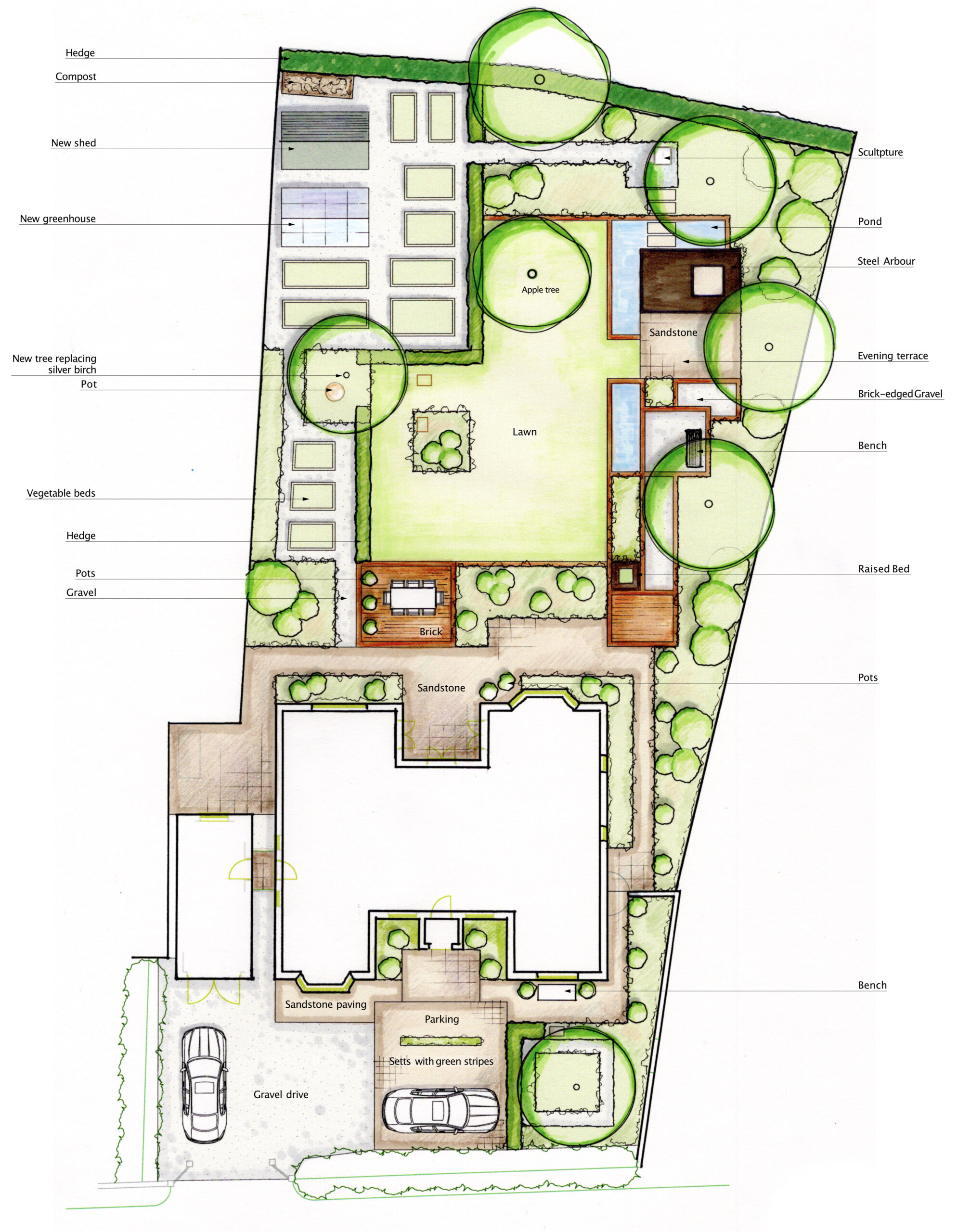 This roughly 400 sq. m garden at the back of a bungalow house in a rural area had just a simple lawn with an apple tree in the middle, and a small vegetable garden at the back. The front garden was mostly covered with gravel and needed organised parking and welcome areas. The clients, keen gardeners, requested a contemporary design with a larger vegetable garden, generous space for growing flowers, an evening entertaining spot, and screening from neighbours at the back.
The gravel was partially replaced with stone setts with green sedum bands to provide solid parking surface. The plan included also a small paved greeting area in front of the entrance, which was enlivened with planting of ornamental grasses, small evergreen shrubs and fragrant herbs. A formal garden with a cherry tree and a bench welcomes the visitors and creates a beautiful display visible from the dining room.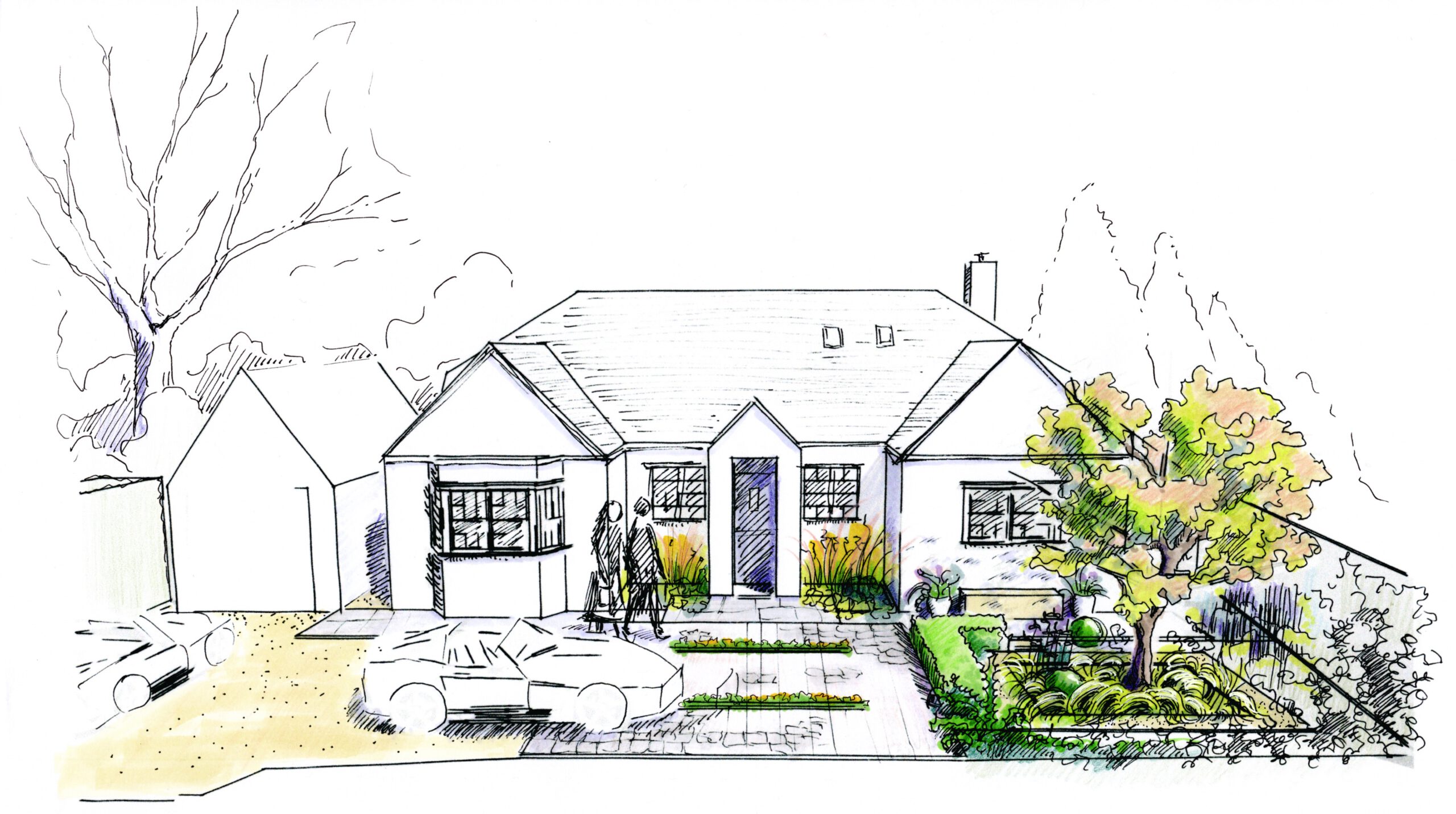 The concrete paving around the house was replaced with spacious sandstone and brick terraces to enjoy meals and morning coffee. The second patio and a formal water feature were planned on the North-East side of the garden to capture the evening sun, and encourage the homeowners to use the entire available space. The patio is partially screened with a bespoke corten-steel arbour, which was designed to create striking light and shadow patterns and frame the views. Wide, comfortable stepping stones across the water feature invite to take a closer look at a sculpture hidden among lush planting. The journey further takes the visitors along the back through the hedge gate to the productive garden. A secondary gravel path around the dining terrace directly links the vegetable garden with the kitchen door.